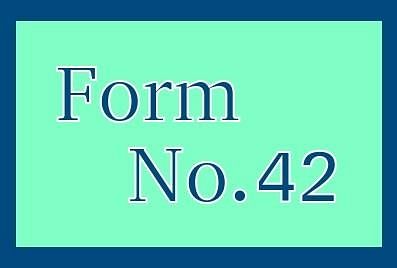 The final verdict on Nirbhaya case running in court since 2012 came in the year 2020. Preparations have started to hang the four convicts of Nirbhaya gangrape. The Patiala House Court on Tuesday issued a death warrant. 
The death warrant of death sentence has been written in detail in Form No. 42 or black warrant. Do you know What is Death Warrant? or Why Court Issue Form No. 42?
Through this article, you will get to know about these important terms and also it will help you to enhance your current affairs knowledge. 
What is a Death Warrant?
There are 56 forms under the Code of Criminal Procedure-1973, i.e., Criminal Procedure Code - 1973 (CrPC). In CrPC, there is a form, form number 42. The same form number 42 is called the death warrant. 
On the top of the Form No.42, it is written - "Warrant of execution of a sentence of death". It is also known as Black Warrant. When this warrant is issued by the court then it means that a person is hanged till death.
What is to be filled in the blank column of this form? 
- In the first column of the form, the number of jail is written in which the prisoners will be hanged. 
- The names of the prisoners to be hanged (as many as are required to be hanged) are written in the next column. 
- The Case number is written on the same form and the date refers to the date on which the black warrant is issued.
- In its next column the date, time and place of the hanging day is mentioned. 
- It is clearly mentioned in the form that the prisoners who are being sentenced to hanged should be hanged till their death.
- The bottom of the form consists of the signature of the judge who issued the time, day and black warrant. 
After executing the prisoners, the jail administration gives written documents to the court regarding the death and the hanging of the accused. 
Related Articles

on Current Affairs