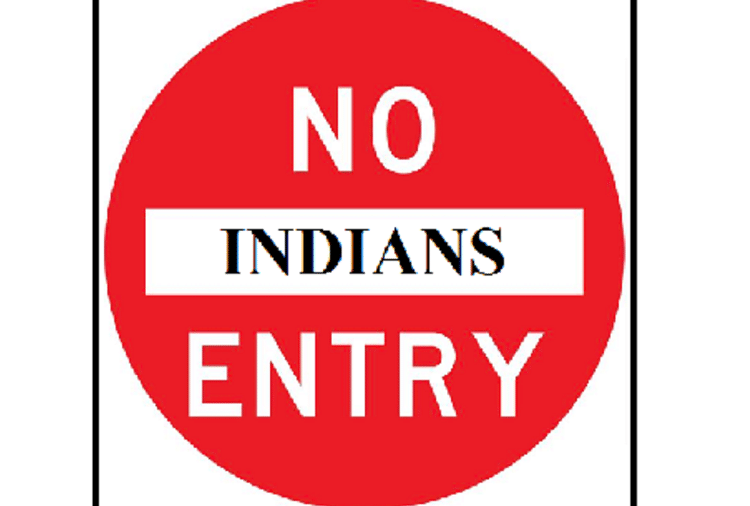 Can you imagine a situation where you are asked "Are you an Indian? Sorry not allowed in India". 
Being an Indian its obvious that we can travel and visit any corner of our country, but it will be a fact beyond imagination that there are some places in India where Indians are not allowed. 
It is exactly what you just read, there are few extraordinary places in India where Indians are banned and the more jaw-dropping fact is that among those places, some are owned by Indians. 
These places are only open to foreign visitors and guests.
Check out these places in India where you being an Indian cannot enter.
#1 Uno-In Hotel, Bangalore
This exclusive hotel in Bengaluru was set up in 2012 with the purpose to serve only Japanese people. It was an initiative of Nippon Infrastructure Company to serve the increasing Japanese population in the city.
The people of Indian origin filed a complaint against the hotel for such discrimination.
The place was shut by Greater Bangalore City Corporation in the year 2014 on the grounds of racial discrimination. 
#2 Red Lollipop Hostel, Chennai
Red Lollipop Hostel is situated right in the heart of Chennai but is reserved only for expats. 
They proudly claim on their website that "they are one of a kind hostel in Chennai for first-time visitors to India. Admission by passport only and rights reserved." This "international standard" hostel in Chennai does not entertain Indian travelers.
#3 Free Kasol Cafe
Kasol is very famous among the youth in India as well is regarded as one of the most popular and chill-out zone for foreigners. 
But this cafe in Kasol village refuses to serve Indian visitors. It's a cafe well known for its discrimination against people based on their passport.
This cafe came into light recently when the owner of the place refused to serve an Indian woman while welcoming only the Israelis. 
#4 Malana Village in Himachal Pradesh
An ancient Indian village which was established by Alexander the Great in 326 BC, does not allow Indians to enter the village boundaries. Some wounded soldiers of that time stayed back here considered as ancestors. The villagers are known by the name "Touch Me Not" because no one is allowed to touch their belongings.
#5 A lodge in Chennai 
In Chennai, a certain lodge has been given the pseudonym of 'Highlands', which only serves customers who have a foreign passport. According to the story of Deccan Herald, 'No Indian policy', giving services only to those customers who have a foreign passport is quite strictly enforced in the hotel, whereby only Indians in possession of a foreign passport may stay.