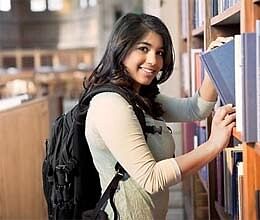 With an eye on a large number of young voters, Madhya Pradesh Chief Minister Shivraj Singh Chouhan today announced a slew of schemes, including interest subsidy and bank guarantee on loan for setting up industry, for the youth.
Notable among them is `Mukhyamantri Yuva Swarojgar Yojna, a self-employment scheme under which government will give 5 per cent subsidy on interest and 100 per cent bank guarantee on a loan of Rs 25 lakh for setting up an industry.
On small-scale industries requiring an investment of Rs 50,000, government will give 20 per cent margin money, 100 per cent guarantee on bank loan and 5 per cent subsidy on interest.
The scheme will motivate the youth to go for self- employment in a big way, Chouhan said, addressing the `Yuva Panchayat'' held here.The state will also start the country''s first Vocational Education University for them, he said.
The other programmes included Mukhyamantri Yuva Contractor Yojna (for engineers) and Mukhyamantri Young Internship Yojna (for doctors).
Under `Maa Tujhe Pranam Yojna'', youths will be sent to border areas (land and sea) to familiarise them with activities at the frontiers, he said.
Vivekanand Youth Centres will be opened in all 50 districts. Besides, young persons would be given training in the field of water sports, martial art and shooting so as to prepare them to qualify for the 2020 Olympics, the Chief Minister added.