Workshop for Business Aspirants to be held in Delhi University
Updated Tue, 04 Jul 2017 02:38 PM IST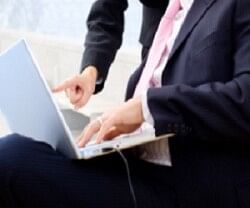 To sharpen the skills in entrepreneurship, University of Delhi is organising a five-day workshop. The 'entrepreneurship workshop-idea to investment' will be from July 10 to July 14, 2017 and is open to current University students.
A short-term workshop is for the budding entrepreneurs which is being organised by the department of Centre for Science Education and Communication in DU.
The course of the workshop includes practical skills which will help in identifying potential opportunities and markets, also will help to create a business plan from the beginning, about financial sustainability and scaling the business.
This Entrepreneurship course is a short-term programme, designed to help entrepreneurs grow their business. It is mainly targeted at current students of the university studying business or other related fields.

The course will:
- Generate and assess scalable business ideas
- Develop creative problem-solving skills required in entrepreneurial businesses
- Create a business model canvas and business plan
- Analyse market opportunities by using social media tools
- Develop a business model and competitive strategy
- Help in team building and how to be a team player
- Teach how to be acquainted with different business tools
- Teach how to raise money from venture investors
- Make a professional investor presentation

Amar Ujala Results provides you the latest Indian board, university and entrance examination results. Also get admission notifications, counselling information and career tips. Register on Amar Ujala Results to get results on mobile and email for UP board, Uttarakhand board, Jharkhand board, Himachal Pradesh board, Haryana board, AP (Andhra Pradesh) board, WB (West Bengal) board and Gujarat board exams. Join discussions on Buzz+ forum.
© 2018-2019 Amar Ujala Publications Ltd. All Rights Reserved.