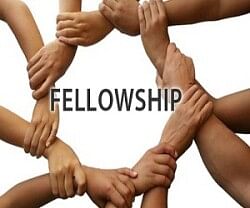 Applications are invited for India-Pakistan Research Fellowship by United States Institute of Peace. The fellowship will work on India-Pakistan conflict resolution to expand the analytic work in this field through research, convening and publications.
The objective of the programme is to support growing body of work on India, Pakistan and the US role in supporting regional stability in South Asia.
$10,000 per month will be offered.
Eligibility:
The applicant must be:
- A senior or mid-career analyst, policymaker
- Have a good command over the English language.
- Must be an Indian, Pakistani and US applicants can apply for the fellowship.
Deadline:
July 14, 2017
Aspirants are invited to submit a letter of interest, a three to five page concept note and CV by close of business on July 14, 2017 to Lili Cole, director of fellows, at
ecole@usip.org
and Colin Cookman, programme officer for the Asia Center, at
ccookman@usip.org
.
Visit:
Detailed information is available
here