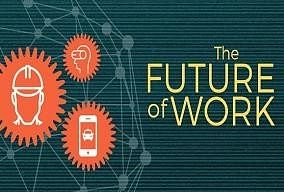 With a focus on the Future of Work & Learning, a not-for-profit trust in the realm of education and employability is organizing the fourth edition of its annual summit Quest2Learn at the Bangalore International Centre (BIC) from July 25, 2019.
The two-day event will bring together leaders from across the sector as they take participants through the transforming landscape of learning and employment.
Helmed by keynote speaker Anantha Duraiappah - Director of UNESCO MGIEP - the summit is offering a platform for over 200 educators, designer thinkers, entrepreneurs, government officials, CSR professionals and technologists to share insights around building 21st-century skills for self-learning.
"This year's theme is built around a spectrum of ideas that intersect jobs, gender, social equity and digital inclusion under the larger compass of self-learning," says CEO of Quest Alliance, Aakash Sethi.
Q2L will provide a thoughtful discourse on new transformations in the world of work, the role of AI and inclusive equitable education in the digital economy through the lens of gender.
"The Summit will help us deepen our understanding of young people and their challenges, as well as celebrate stories from sector practitioners, funders, policymakers as well as direct beneficiaries," says Sethi.
About Quest2Learn
It is an annual event organized by Quest Alliance that brings together educators, designer thinkers, government officials and CSR professionals to discuss the issues plaguing the education and employment sectors.