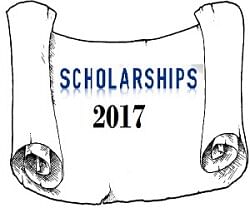 Applications are invited from PhD or Postgraduation degree holder who have at least three years of relevant professional experience related to the development or continued academic study at the PhD level for the World Bank Young Professionals Program (YPP) 2018.
The programme will enhance the role of technical and managerial position in the World Bank Group (WBG).
The selected applicants will receive a salary, health and life insurance, accident programmes, pension plan, financial support etc.
Eligibility:
Applicant must:
-
Be the citizen of a member country
-
Date of birth should be on or after October 1, 1985
-
Have a PhD or Postgraduate degree and relevant work experience
-
Be fluent in English
-
Specialisation in a field relevant to the WBG technical or operations such as economics, finance, education, public health, social sciences, engineering, urban planning, agriculture, natural resources, and others
-
Have at least three years of relevant professional experience related to development or continued academic study at the PhD level
Deadline:
July 28, 2017
Detailed information is available
here