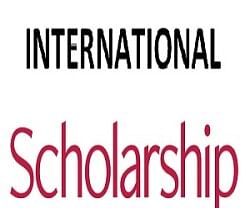 Applications are invited for the Rhodes Scholarships, University of Oxford 2018.
The scholarship is for those who has completed Bachelor's degree or will complete by the summer of 2018 with first class or equivalent marks.
The objective of the programme is to engage applicants with global challenges and to promote international understanding and its peace.
The selected applicants will receive full tuition fee as a scholarship to study at the University of Oxford.
Eligibility: Applicants must be an Indian citizen, holding an Indian passport, or equivalent proof of citizenship
Applicants either have completed X or XII class in India, or have received, or be in the final year of, a graduation degree at a university in India.
Applicant must have reached 19th and not have passed your 25th birthday on 1 October 2018, which means you must have been born after 30 September 1993 and on or before 1 October 1999.
For medical students and medical doctors who are pursuing, or who have completed, their one-year internship (CRRI), the age limit is extended by one year; in these cases, applicant must have been born after September30, 1992 and on or before October 1, 1999.
Applicants must have completed (or will have completed by the summer of 2018) their graduation degree with first class, or equivalent.
Deadline:
July 31, 2017
Visit:
https://www.rhodeshouse.ox.ac.uk/