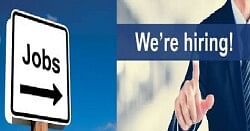 New Delhi
Punjab Agro Industries Corporation Limited (PAIC), Chandigarh is looking for candidates to fill up the post of Managers/ Executives/ Sub Inspectors/ Clerk-cum-Computer Operators/ Technical Assistants. The last date of application is August 3, 2017.
Name of the Post:
Manager/ Executive/ Sub Inspector/ Clerk-cum-Computer Operator/ Technical Assistant
Number of Post:
115
How to apply:
Step 1: Visit www.govt.thapar.edu.
Step 2: Click on the latest notofication.
Step 3: Follow the instruction and apply.
Age Limit:
18- 40 years
Selection Process:
Written Examination