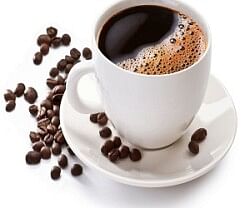 Good news for coffee lovers. Taste coffee, evaluate it and be a part of the industry, now, you can make a career out of Tasting coffee by learning Coffee quality management.
Applications are invited for Postgraduate Diploma in Coffee quality management (PGDCQM 2017-18) for the academic year starting in September 2017 by Coffee Board.
The programme will equip students with the specific knowledge and skills required to function as coffee tasters. Course content includes coffee cultivation practices, coffee marketing, quality evaluation techniques and quality assurance systems, training sessions.
It is a 12-month programme with three trimesters conducted in English.
The coffee Board of India has instituted a Postgraduate course to support the requirements of the Indian coffee industry for trained personnel with special aptitudes and skills.
Coffee quality evaluation is a well-accepted practice the world over, and students from previous batches have found satisfying and remunerative assignments in Indian coffee companies.
Eligibility:
Aspirants must have a bachelor's degree with at least one of the subjects namely botany, zoology, chemistry, biotechnology, bioscience, food technology, food science, environmental science or a bachelor's degree in agricultural sciences.
Preference will be given to candidates sponsored by export/curing establishments/ coffee plantations.
Deadline:
August 14, 2017
Course Fee:
Rs 2,50,000
Date of Interview:
August 30, 2017
Visit:
http://indiacoffee.org/
Procedure:
Application forms can be downloaded from our website or collected personally from coffee board, Bengaluru. Filled in application from along with a demand draft for Rs 500 payable to "coffee Board IEBR Account" and a self-addressed envelope (9"x6") should reach to the address given below by August 14, 2017.
Address:
Divisional Head (Coffee Quality), Coffee Board, No.1, Dr BR Ambedkar Veedhi, Bengaluru-56001.
Foreign students admitted under open and sponsored categories should be well versed in English language.
Their admission is subject to the clearance of government of India.