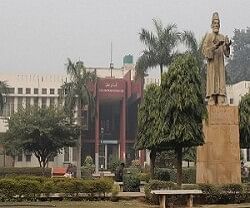 New Delhi
Jamia Millia Islamia (JMI) B. Tech Entrance Exam 2017 results will be declared on July 3, 2017.
While the results were scheduled to be published on June 30, JMI on Friday said the results delayed due to unavoidable circumstances.
"It is hereby informed to all aspiring candidates for admission to B.Tech programs that due to unavoidable circumstances, the list of selected/waitlist candidates could not be declared by 30.06.2017," read the JMI press release.
About Jamia Millia Islamia
Jamia Millia Islamia is a public central university located in Delhi. It was originally establised at Aligarh in United Provinces, India in 1920.