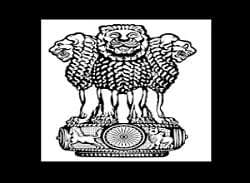 Applications are invited by the Department of Higher Education, Science and Technology and Biotechnology, Government of West Bengal for the Hindi Scholarship Scheme 2017-18.
The scholarship is for the students of West Bengal who are studying in higher secondary, Graduation, Postgraduation and also doing research (MPhill, PhD or M Litt etc).
The purpose of this scheme is to promote the study of Hindi in Non-Hindi speaking states like West Bengal.
Benefits:
Multiple awards
Eligibility Criteria:
An applicant must:
1.
Be a student who belongs to a non-Hindi speaking state and ordinarily residing in West Bengal.
2.
Have passed the Madhyamik, higher secondary, Bachelor's, Post-graduation or any other equivalent degree in 2017.
3.
Have taken admission in any recognised full-time course with Hindi as the sole subject or as one of the combination subjects in the same year.
4.
Have passed the previous qualifying exam with at least 60% marks in the first attempt and having Hindi as one of the subjects in the respective course.
Deadline:
December 30, 2017
Visit: http://wbhed.gov.in/
Notified: www.buddy4study.com