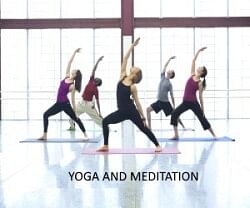 Certificate course on 'yoga and medication' is going to be launch by the University of Delhi (DU).
The duration of the course will be three months. "the course will have practical as well as theory aspects. The programme will be free and any student can apply" said Anita Sharma, director, Gandhi Bhavan, DU as quoted by
Education Times
.
The course was recommended by the students and faculty members complaining about stress.
The course will be held on Mondays, Tuesdays, Thursdays and Fridays, between 3pm to 5pm.
Classes will be held in Gandhi Bhavan, North Campus.
Recently, DU also celebrated International yoga day to promote physical and mental health