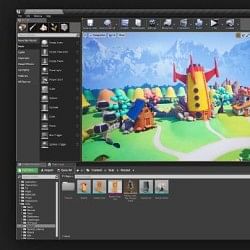 As in earlier times the world used to give importance to the scientific and medical world now similar importance is given to the creativity.
Creativity is the execution of imagination, and thanks to the technology now even our imagination can be crafted well in reality in the form of animation.
Animation has got itself to be the most demanding career in the field of fiction such as Television and Movies as well as the advertising industry. Animation helps in conveying the most complex thoughts in a very simple and convincing manner. 
People think of animation as an exciting and easy process of sitting in front of a computer and making a character and bringing it to life with technological help but it actually involves long and tedious working hours of effort, regardless of the product being a small advertisement clip or a full length animated movie.
Animation as a Career
For being a good animator you need to possess a great deal of zeal and imagination. You must be good at drawing and sketching. An understanding of human, bird and animal expressions and movement is a very important part of animation as it will help you express the characters you create in the most appropriate way.
Thanks to the boom in the entertainment and gaming industry that the job prospects for animators are rising day by day. 
A single animation film requires as many as 500 animators, which means huge employment opportunities. The animation is one of the concrete, lucrative and demanding career options which serves both entertainment and education (e-learning) industries alike.
Pay Package
The starting pay package of these animators can be in a range or Rs.10,000 to Rs.15,000 per month. 
Within a span of three to five years, you can become a senior animator and command a monthly salary as much as Rs.30,000 to Rs.40,000. If you are really creative and have been a part of some innovative projects you can bag a pay cheque in excess of Rs.55,000. 
Top Companies
Given below is the list of top companies in the field of Animation:
1.    Toonz Animation India
2.    Pentamedia Graphics
3.    Maya Entertainment
4.    UTV Toonz
5.    Heart Entertainment
6.    Padmalaya Telefilms
7.    Nipuna Services Ltd
8.    Jadoo Works 
9.    Crest Communications
10.    Silvertoon Studio, Mumbai
Here are career opportunities in Animation
- Storyboard artist
- Modeler
- 2D animator and 3D animator
- Rigging artist
- Compositors
- Lighting artist