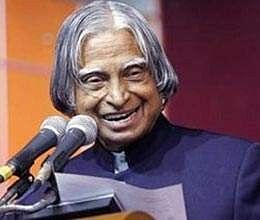 Former president A.P.J. Abdul Kalam Thursday interacted with the students of the Indian Institute of Management (IIM)Lucknow on the eve of an annual entrepreneurship summit due to be held at the prestigious institution.
Kalam shared his experiences with the students and faculty and spoke on the important role entrepreneurship plays in nation building. He encouraged the students to take up leadership roles and create opportunities to help the nation grow.
The annual summit, themed as 'India: Business and Beyond', would focus on the entrepreneurship skills in context of India and would also share the growth experiences of a number of start?ups in the country.