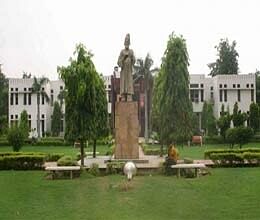 The Jamia Millia Islamia Monday said it has submitted a proposal to the human resource development ministry to establish a museum on the northeast to generate awareness about the region's culture, language and art.
Students, teachers and staff members discussed issues regarding the safety and security of students from the northeastern region, in the aftermath of recent crimes against people from the region, including the death of 19-year-old student Nido Tania.
"The university had submitted a proposal to the ministry to establish a museum of the northeast region in Jamia Millia Islamia which will be open to the general public and will generate awareness about the culture, language, art, crafts and literature of the region," Vice Chancellor S.M. Sajid said in a statement.
"Since Jamia was the first university to set up the Centre of North East Studies, this initiative of generating awareness will go a long way in people shedding their prejudices," he added.
Referring to the Tania incident, the vice chancellor said no life should be sacrificed because of prejudice and lack of understanding.
"Being an academic institution, we can play a bigger role in educating people to live in shared spaces with people from not just other parts of the country but from all walks of life," he said.