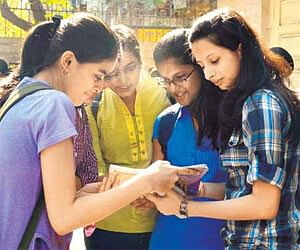 A research institute specialising in Unani medicine will soon come up at Jamia Millia Islamia University in collaboration with the Central Council for Research in Unani Medicine (CCRUM).
The varsity on Tuesday signed a Memorandum of Understanding (MoU) with CCRUM for establishing the Hakim Ajmal Khan Institute for Literary and Historical Research in Unani Medicine.
"Jamia will provide space to CCRUM for establishing the institute. This collaboration will involve several academic departments and centres of the university," varsity spokesman Mukesh Ranjan said, adding that, "initially, the institute will only be offering research courses".
However, there is a proposal for starting Unani medicine courses in the longer run, he said.
CCRUM will support the introduction of various courses and also from time to time launch health awareness campaigns and health camps on the university campus, he added.
The MoU was signed between Jamia Vice Chancellor Talat Ahmad and CCRUM Director General, Raisur Rahman.
Speaking on the occasion, Ahmad said it was a joyous moment for Jamia as the institute named after Hakim Ajmal Khan honours one of the illustrious founders of the varsity. The Jamia VC hoped that the setting up of the institute would offer opportunities to students to engage in credible research in this specific domain of knowledge.
ADMISSION HELPLINE :Jamia Millia Islamia launches admission helpline
It would also create opportunities for research scholars drawn from language departments to translate rare manuscripts that would go a long way towards disseminating awareness about this mode of alternative medicine, he added.
Hakim Ajmal Khan was an Indian physician specialising in the field of traditional Unani medicine. Through his founding of the Tibbia College in Delhi, he is credited with the revival of Unani medicine in early 20th century India.
MORE FROM ADMISSION :Jamia to introduce four new courses
Khan was one of the founders of Jamia Millia Islamia University and also became the varsity's first chancellor in 1920.