Enough teachers in govt aided schools: AAP govt to HC
New Delhi/PTI
Updated Wed, 02 Nov 2016 08:54 PM IST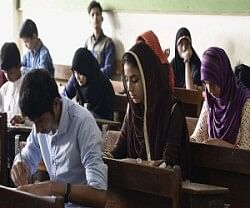 The Aam Aadmi Party government today told Delhi High Court that there was more than adequate number of teachers in schools aided by it.

The Delhi government told a bench of justices Badar Durrez Ahmed and Ashutosh Kumar that the prescribed student- teacher ratio was 35:1, but in schools aided by it the ratio was 33.9:1, which was much better.

The submission was made in an affidavit filed by the government stating that for 2015-16, the total number of students in aided schools was 1,60,909 and the total number of teachers was 4,745.

"This means that ratio of students to teachers was 33.9:1 which is better than the prescribed ratio of 35:1," the court noted.

The bench also noted that the issue of post fixation, which is necessary for distribution of teachers in various government schools to maintain the prescribed student-teacher ratio, has also been addressed by the government.

The Delhi government told the court that earlier the exercise of post fixation was not being done, but since 2014 it was being carried out and would continue to be done in future as well.

In view of the submissions made by the government, the bench disposed of a PIL which had claimed that there was inadequate number of teachers in government aided schools and post fixation exercise was not being carried out.
Amar Ujala Results provides you the latest Indian board, university and entrance examination results. Also get admission notifications, counselling information and career tips. Register on Amar Ujala Results to get results on mobile and email for UP board, Uttarakhand board, Jharkhand board, Himachal Pradesh board, Haryana board, AP (Andhra Pradesh) board, WB (West Bengal) board and Gujarat board exams. Join discussions on Buzz+ forum.
© 2017-2018 Amar Ujala Publications Ltd. All Rights Reserved.